2810



チェプストウ城☆ Chepstow Castle (Chepstow/ENG)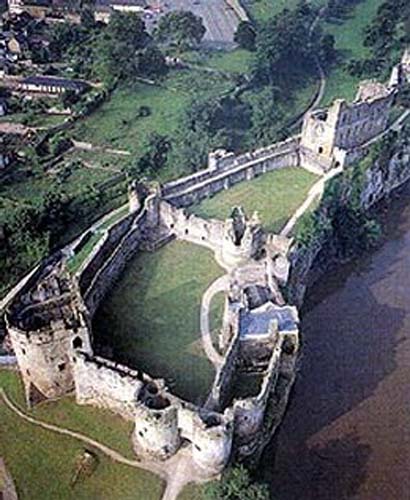 城郭(城塞) 平城 イギリス領主の城 1067
 Foundation, 1067-1188: The speed with which William the Conqueror committed to the creation of a castle at Chepstow is testament to its strategic importance. There is no evidence for a settlement there of any size before the Norman invasion of Wales.
 Expansion by William Marshal and Roger Bigod, 1189-1300: Further fortifications were added by William Marshal, Earl of Pembroke, starting in the 1190s. The wood in the doors of the gatehouse has been dated by dendrochronology to the period 1159-89. Marshal extended and modernised the castle, drawing on his knowledge of warfare gained in France and the Crusades. He built the present main gatehouse, strengthened the defences of the Middle Bailey with round towers, and, before his death in 1219, may also have rebuilt the Upper Bailey defences. Further work to expand the Great Tower was undertaken for William Marshal's sons William, Richard, Gilbert and Walter, in the period to 1245.
 


TABLE