6080



モタ城 Castillo de la Mota(Medina del Campo/SPA)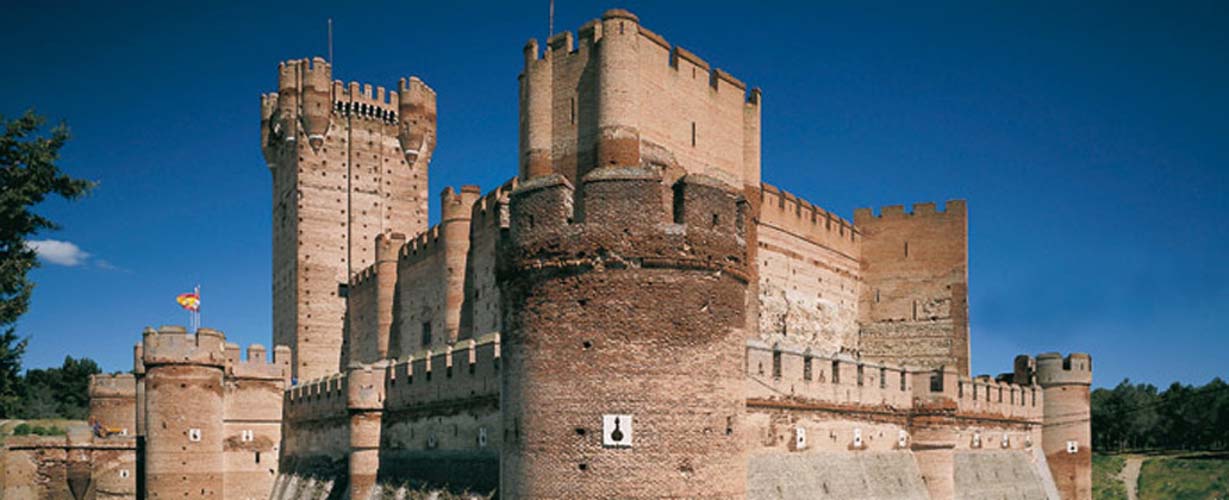 城郭(城塞) 平山城 イベリア半島 1354
 12世紀にカステリア王によってつくられたこの城は、巨大なドンジョンを中心に、外堀と二重の城壁に囲まれ、多くの隅塔、小塔によって完壁に防御されている。城壁の上は歩廊となり、胸壁がついている。
 歴史的にも知られていることは、イサベラ女王が幼時をこの城で過したことであるが、近世になってからは刑務所として使われ、現在は城の一部に人が住んでいる。
 Initial fortification of the village, repopulated after Moorish depredations, led to the creation of a fortress on the site, starting in 1080. The village soon grew alongside. In 1354, Henry of Trastamara is known to have taken the fortress by force. In 1390 King John I of Castile granted the town to his son, the infante Ferdinand of Antequera, future king of Aragon. After the latter's death in 1416, his son, John II of Aragon, in 1433 taxed local residents to help the construction at the Mota. During the following century, the castle and town changed hands between the rival kings of Castile and Aragon, with the castle and town being sometimes held by opposing sides. In 1439, for example, the prince of Aragon locked the town gates, thereby imprisoning the Castilian king within the castle walls.


TABLE