8960



ネアムツ修道院 manastirea-neamt(neamt/RUM)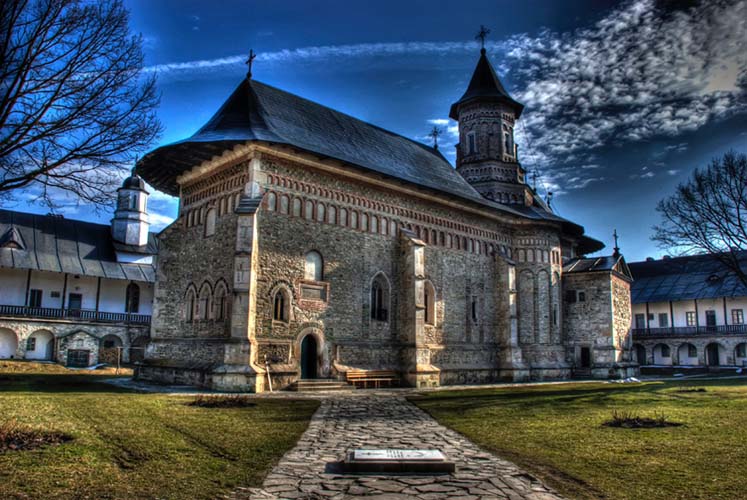 The Neam? Monastery (Romanian: M?n?stirea Neam?) is a Romanian Orthodox religious settlement, one of the oldest and most important of its kind in Romania. It was built in 14th century, and it is an example of medieval Moldavian architecture. A jewel of 15th century architecture, the church was built by ?tefan cel Mare and finished in the year when the Moldavian army won the battle against King John Albert (1497).
 The monastery is located in north-eastern part of Romania, in Neam? County, 10 km west of Targu Neam?. It is accessible by car (DN 15B road) and train (Targu Neam? railway station); the nearest airport is Suceava, located about 60 km north.Sumptuous, with delicate colour effects, the monastery shows the maturity of the Moldavian architectonic style, which matured during Stefan cel Mare's period. The facade of the church is covered with the decoration characteristic of Stefan cel Mare's time: Gothic windows and friezes with enamelled disks, coloured in green, yellow and brown.
 In the chamber of the tombs, which appear for the first time at this church, is the tomb of Stefan al II-lea, son of Alexandru cel Bun and uncle of ?tefan cel Mare.


TABLE